Why choose Novinfra?
Water is life. Don't compromise.
Water is a vital and irreplaceable resource that impacts our daily life. Its safe and reliable access is a global matter — that's why Novinfra strives to offer you innovative solutions for sustainable and durable potable and clean water service systems.
Water supply and conveyance are used by many different consumers (urban and rural municipalities, industrial activities, agriculture, and more), and all must ensure to avoid risks of leaks and contamination by selecting reliable materials. Our FRP pipes are ideal for all these applications, whether for water transportation or storage.
The anti-corrosion properties of FRP are a crucial distinguishing factor from competing materials that help to ensure the quality of the water reaching the consumer's home. In addition, our pressure pipes are sturdy and lightweight. They come with a long lifespan, low maintenance costs and provide high hydraulic flow rates. Plus, installation is easier than ever, so you can get your project moving faster!
Tap into advanced quality.
Our technology
Superlit's FRP pipes have been developed to combine the properties of the best performing pipe on the market, while meeting current international standards. We offer a wide range of diameters, stiffness classes and pressure resistance. FRP is one of the most reliable and durable materials available for clean water.
Our lighter structures allow for longer distance transportation and cost savings without compromising on quality. A significant reduction of wall thickness translates into substantial weight and budget savings. The installation process is also greatly simplified! Since the material does not corrode, it does not affect the taste, odour or purity of drinking water. We always have the health and safety of our communities at heart!
Discover how to enhance your infrastructures:
Watermain
Water intake (sub sea)
Water transmission line
Rehabilitation of potable water line (relining)
Microtunneling (jacking pipe)
Tunnel-in and above ground water line
Potable water tank
The benefits and features
Corrosion proof; does not require cathodic protection nor inner/outer coating.
Standard nominal pressure from 1 to 32 bar (14.5 to 464 psi); possibility to design up to 40 bar (580 psi).
Safe energy throughout its lifetime with minimal pressure loss; Hazen-William Co : 150 and Manning: 0,009.
Safe connections; leak-free with restraint system.
Surge pressure absorption; designed to absorb 40% of the surge without increasing the pressure class.
Standard pipe length from 6 - 12m – can be manufactured with the lengths required, only limitation is transportation.
NSF/ANSI 61 certified for drinking water system components
Standard nominal stiffness from 2,500 to 10,000 SN (18 to 72 psi).
Low to no maintenance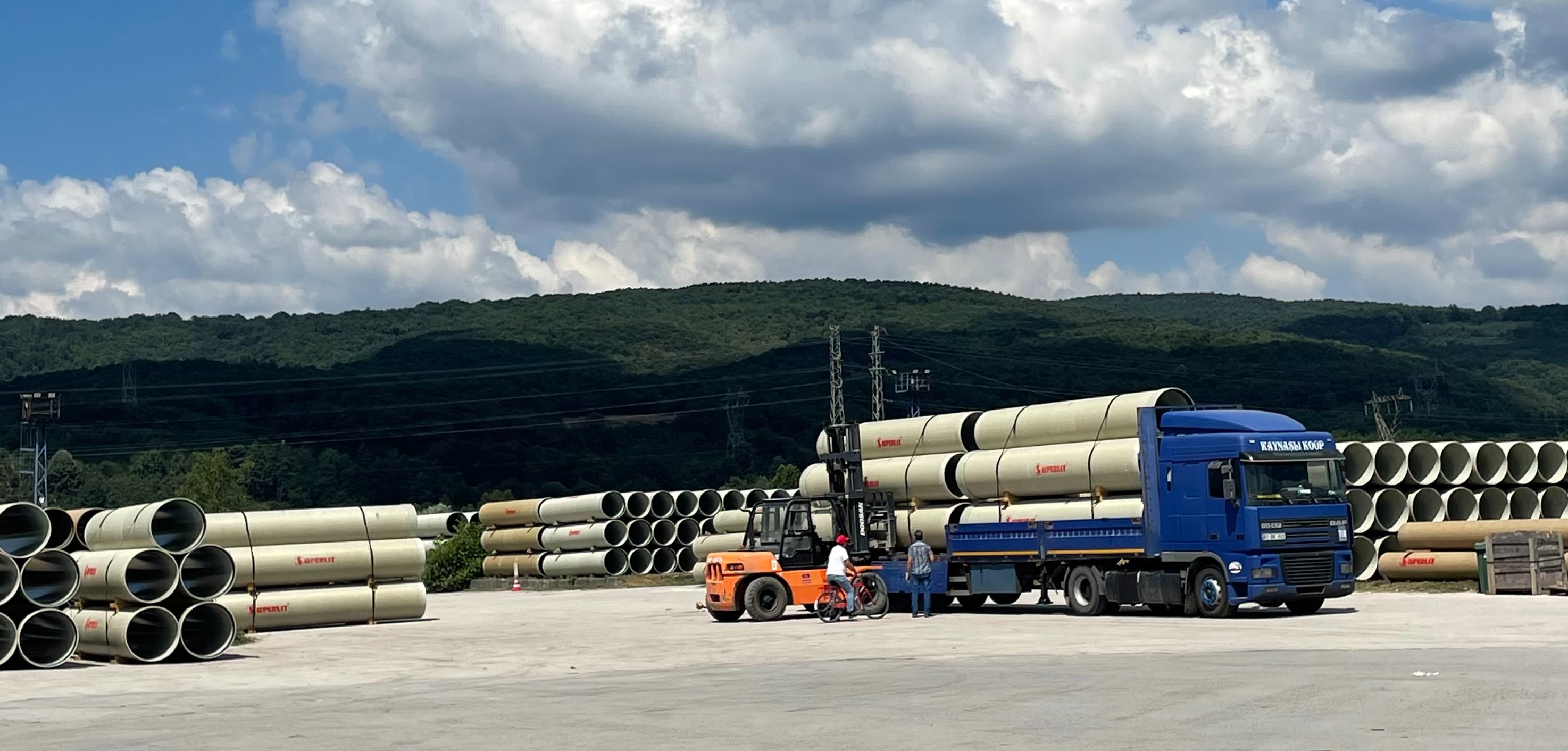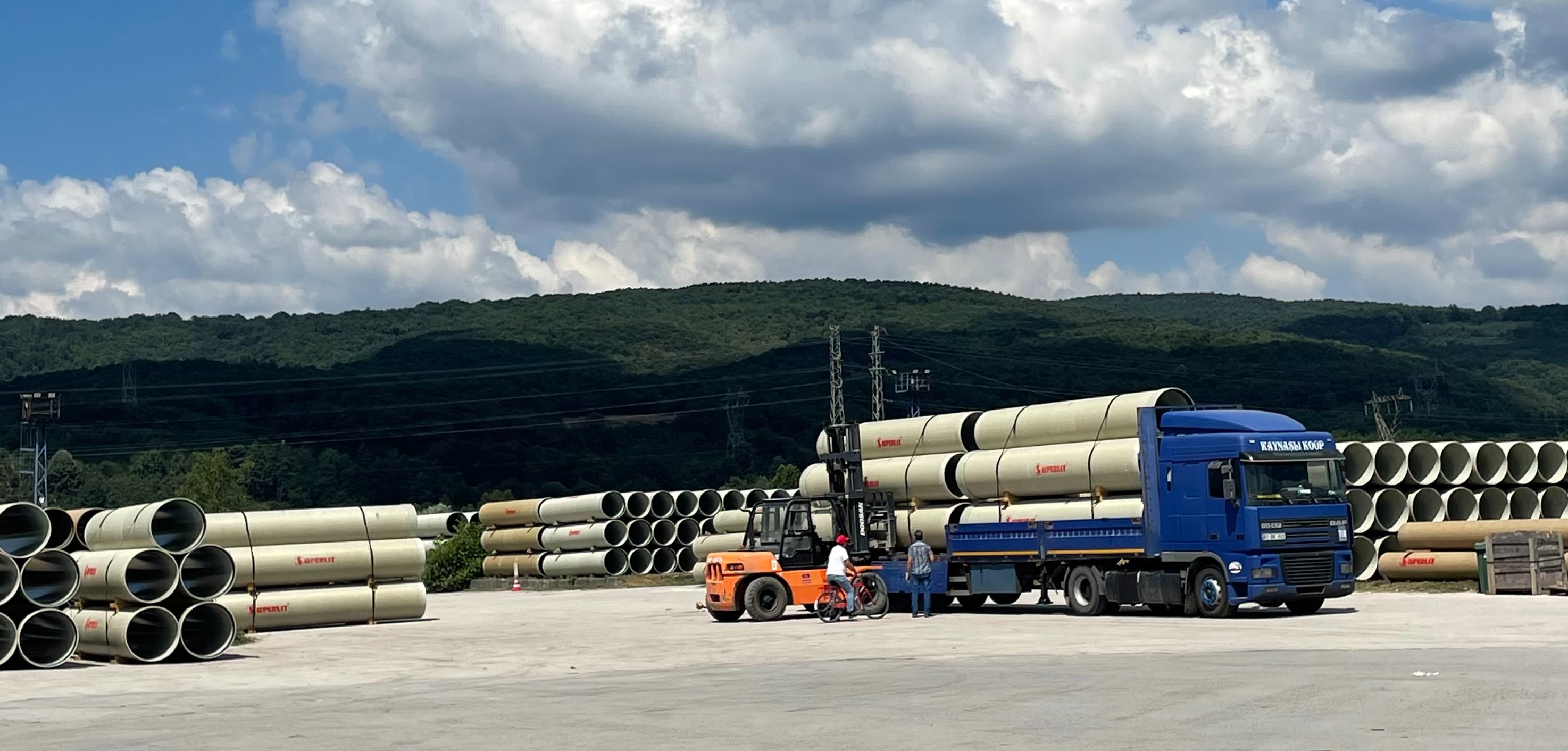 FRP Pipes
Superlit uses 3 different manufacturing methods for FRP pipes; Continuous Filament Winding, Centrifugal Casting Technologies, and helical filament winding. Nominal diameter range from 100mm to 4000mm and working pressure class from 14psi to 664psi (up to 580psi). Biaxial FWC FRP pressure pipes are designed to absorb 40% of the surge pressure, without increasing the pressure class.
FRP Retention Systems, Tanks and Galleries
With FRP tanks and retention system, we are able to cater for water storage needs. Recently added to our product range, we now manufacture tanks for oil storage needs.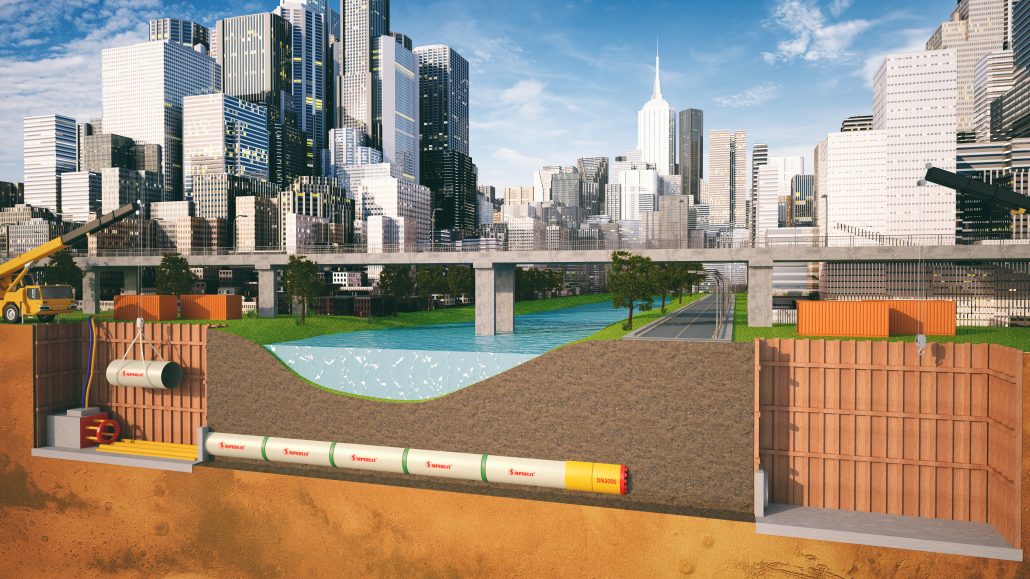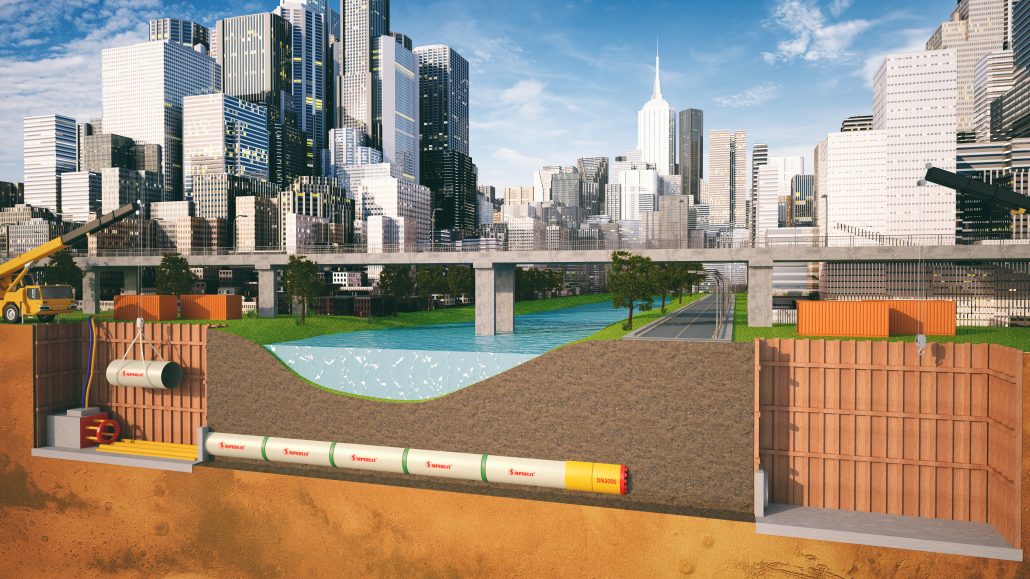 FRP Jacking Pipe (Trenchless)
FRP Jacking pipes are designed to be installed inside a tunnel made by microtunneling technique with a tunnel boring machine (TBM). All the FRP mechanical properties are gathered to design a high axial strength pipe with a wide range of diameters (up to 3000 mm).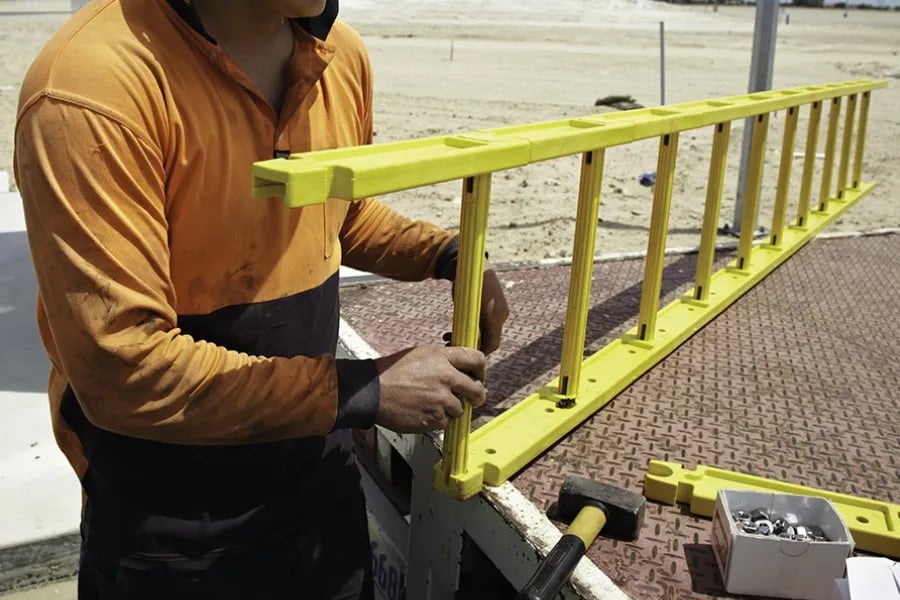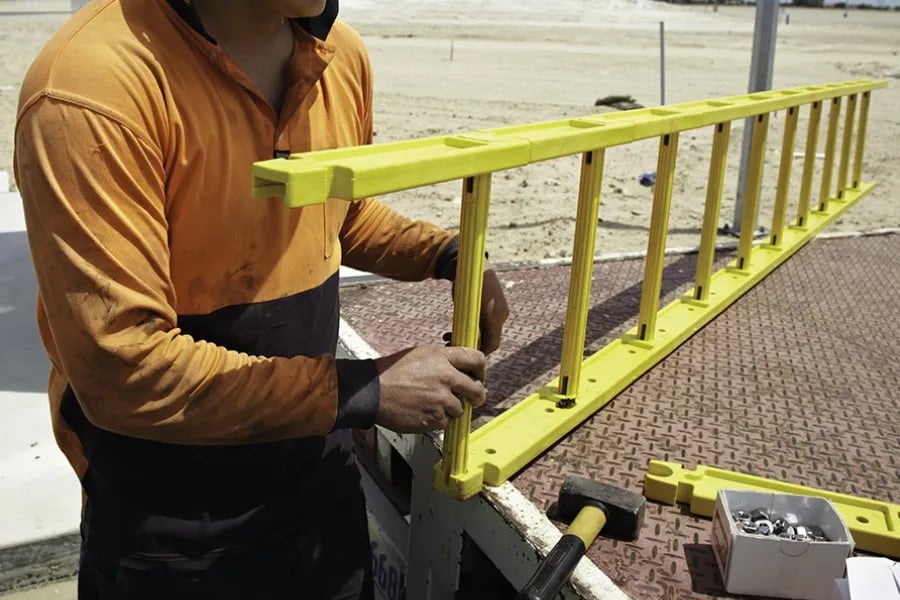 FRP Ladders
These strong and durable ladders will ensure the security of every worker who access maintenance holes and chambers. No matter the utilization; a corrosive environment, UV exposed or in a potable water system, these ladders will serve you for decades.