Step 1. Plan
Novinfra offers innovative solutions in the pursuit of creating revolutionary standards in underground infrastructure.
Novinfra covers a full spectrum of technologies and capabilities for design optimization, integration of specific needs with industry standards, testing recommandations, manufacturing facilitation, and product support. Our holistic approach connects the dots between all the collaborators such as contractors, authorities and suppliers. Novinfra offers strategic insights that take into consideration the environmental particularities on your project.

We founded Novinfra with the goal of upgrading our wastewater and potable water infrastructures over the lifetime of the systems. This mindset translates in always considering the most suitable solution for our clients, even if it means recommending a product innovation outside of Novinfra's offering.

We are present from the risks' definition to the project's realization to help you prevent problems and make your life easier. Our range of products includes several technologies for multi-domain applications, such as precast polymer concrete structures, structural rehabilitation systems utilizing glass fiber reinforced plastic (GRP) pipelines and liners, maintenance hole sealing systems, facility access products, etc.
Step 2. Design
Where creativity and optimization meet.
At Novinfra, we believe in the courage of pushing forward advanced ideas and technologies. The product knowledge and expertise of our team put them in the best position to provide recommandations on project and cost efficiencies.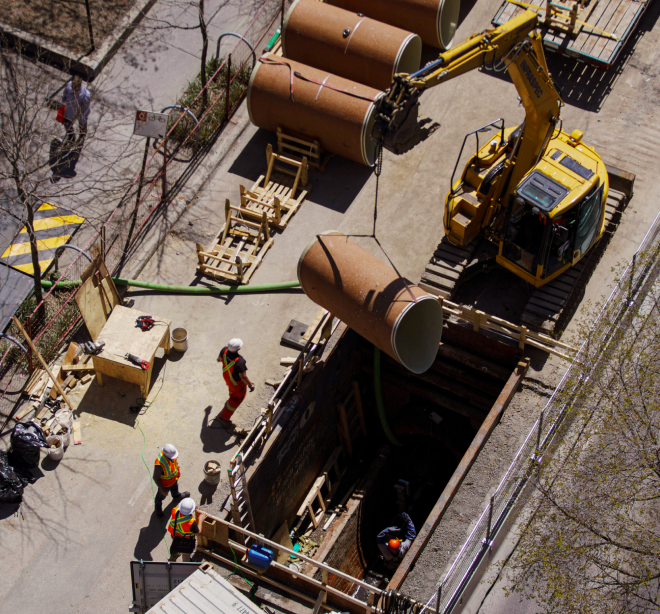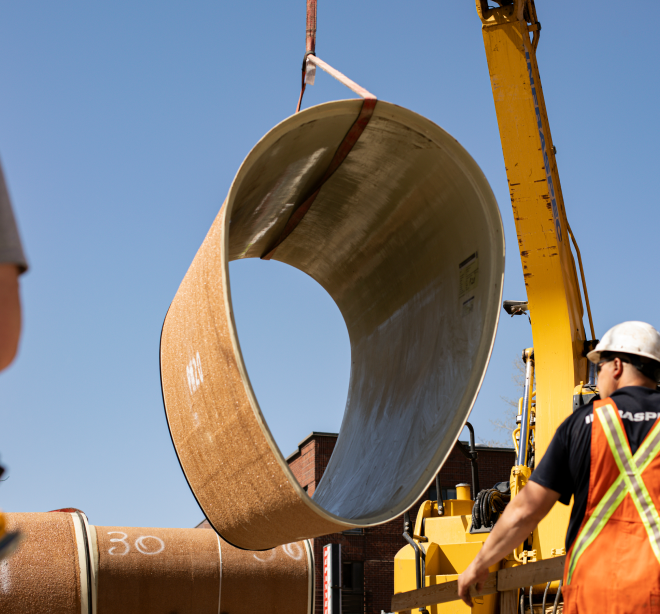 Step 3. Supply
In a fast-evolving world, you need experienced and skillful allies to rely on.
Trusted partners, courageous and innovative to deliver the capabilities you need. That's how we select our best in class manufacturers. We ensure that not only the best solutions with the highest quality level are made available for your projects, but as well that they are delivered when you need them. Wherever you need the material delivered, we coordinate transportation for you.
Execution is the final step.
Novinfra acts as a partner, working alongside with you on the field. Our team is available for you, dedicated to accompany you until the full realization of your project. We believe that success is achieved with the support of all the collaborators. Our team is dedicated to provide an excellent service, while being consistently responsive to your need.

Contributing to your project beyond providing a product, from initial planning, to onsite training and technical assistance, we offer unique insights across every stage of your project.

Start your project with us today.